Insurrr does not knowingly collect personal identifiable information from children under the age of thirteen (13) without verifiable parental consent. If it is determined that such information has been inadvertently collected on anyone under the age of thirteen (13), we shall immediately take the necessary steps to ensure that such information is deleted from our system's database. Anyone under the age of thirteen (13) must seek and obtain parent or guardian permission to use this website.
All users and/or visitors to our website have the option to discontinue receiving communication from us and/or reserve the right to discontinue receiving communications by way of email or newsletters. To discontinue or unsubscribe to our website please send an email that you wish to unsubscribe to https://insurrr.com/. If you wish to unsubscribe or opt-out from any third party websites, you must go to that specific website to unsubscribe and/or opt-out.
Trough the use of this website, you are hereby accepting the terms and conditions stipulated within the aforementioned Privacy Policy Agreement. If you are not in agreement with our terms and conditions, then you should refrain from further use of our sites. In addition, your continued use of our website following the posting of any updates or changes to our terms and conditions shall mean that you are in agreement and acceptance of such changes.
Insurrr shall endeavor and shall take every precaution to maintain adequate physical, procedural and technical security with respect to our offices and information storage facilities so as to prevent any loss, misuse, unauthorized access, disclosure or modification of the user's personal information under our control.
The company also uses Secure Socket Layer (SSL) for authentication and private communications in an effort to build users' trust and confidence in the internet and website use by providing simple and secure access and communication of credit card and personal information.
Insurrr reserves the right to update and/or change the terms of our privacy policy, and as such we will post those change to our website homepage at https://insurrr.com/, so that our users and/or visitors are always aware of the type of information we collect, how it will be used, and under what circumstances, if any, we may disclose such information. If at any point in time Spire Drones decides to make use of any personally identifiable information on file, in a manner vastly different from that which was stated when this information was initially collected, the user or users shall be promptly notified by email. Users at that time shall have the option as to whether or not to permit the use of their information in this separate manner.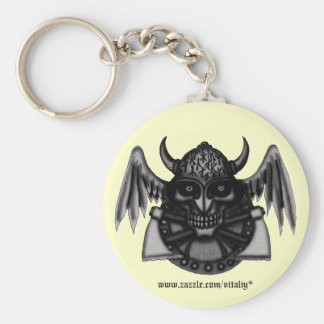 If you have got a love for all things medieval, then perhaps the best way to show it is to keep something medieval on you at all times. But what? You cannot readily carry a sword with you every day of the week. You are in luck, though, because Dark Knight Armoury carries a huge selection of great miniature medieval key chains that allow you to show off your medieval interest no matter where you go or what you do. These key rings come in a variety of shapes and sizes, so much so that you practically have to see them to believe them! Obviously they are quite small and highly portable, which makes them a great collectible to carry around and enjoy on a daily basis. Plus, the wide variety of shapes, ranging from medieval helmets to Saxon warrior figurines, to old cannons, to handcuffs, to medieval symbols, to weapons, and more, means that there is a medieval miniature key chain to suit your tastes, floating around in here somewhere. Plus, an added benefit of one of our great key chains is that they make keeping track of your keys easier. Imagine it — if you lose your viking keychains, just go looking for the hammer of Thor or for the little knight, standing at attention. Not to mention the unique design ensures that others will take notice and inquire about your little accent as well, whenever they see it. As a personal accent, these miniature medieval key rings are hard to beat, and even if it is not for you, they make for a great gift to give. And best of all, virtually all of the key rings offered from Dark Knight Armoury are offered a low price, ensuring that you do not have to spend a ridiculous amount of coin to get one!
A Viking woman's responsibility was "inside the doorstep," the man's outside. Her work duties were housekeeping and making food, including drying and smoking fish and meat, working wool, spinning yarn and sewing and weaving for the family's own consumption.
Pregnancy, breastfeeding and upbringing of the children also took up time in a woman's life. In practice it was probably the women who looked after the elderly.
She also had to perform heavy work like carrying water and participate in haymaking. In addition she should have knowledge of herbs to make medicine for the sick and wounded.